Assuritas® is a niche firm working closely with international private and public sector clients to position major projects for success.

Roger Howick has a 30 year track record of international experience, including lessons learned, within major projects organisations based in the USA, Middle East, Europe and Asia Pacific.
Defence Department Projects ($50m-$20bn)
Platforms, systems, infrastructure, support
"Roger Howick drove a business focus transformation that resulted in project savings of $600m across the Five Year Defence Costings and strengthened functional capability."
(Defence Adviser to the Deputy Prime Minister)
Aerospace & Defence Industry Projects ($25m-$20bn)
Platforms, systems, equipment, support
"Roger actively championed the consolidation of disparate project supporting functions and the application of project lifecycle practices, significantly contributing to the turnaround of our loss making operations."
(CEO Aerospace and Defence company)
Engineering & Infrastructure Sector Projects ($100m-$4bn)
Design, construct, operate and maintain
"Roger's external perspective and approach highlighted fundamental weaknesses that led to a $250m cost revision and recommendations to strengthen specific capability."
(CEO $2bn project)
If you don't know how to ask the right question you discover nothing.

Bedside manner is no substitute for the right diagnosis.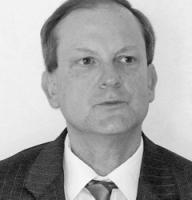 © 2011 ASSURITAS PTY LTD. All rights reserved.